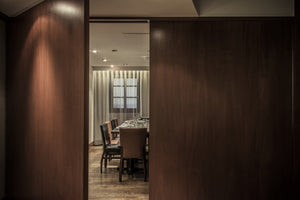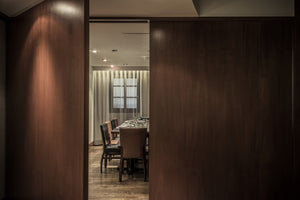 We have a semi-private room in the main restaurant, named after Carlos Ferreira's mother, which can accommodate up to 12 people. It is the perfect place to mark a special occasion or a business meeting.
Main contact
To find out about our personalized services, contact Claudia at 514.848.0988 x1 or at rsvp@ferreiracafe.com.
No audiovisual system is available for Rosa room.
Need audiovisual or a larger room?
Find out about ourprivate room totally independent of restaurant, seating up to 150 people.
frequently asked Questions
The Rosa Room has a capacity of 12 people in order to keep the space private with closed doors.
A minimum expenditure on food and drink before taxes and service is required. The minimum for lunch is $ 1,200 and $ 1,600 at dinner time.
Unfortunately, the space does not allow for an audio-visual or projection system. On the other hand, it is possible to control the music level of the restaurant independently for this lounge. You cannot however choose the style of music since it is the same background music for the restaurant.
* If you need an audio-visual system, our private room may be able to meet your needs. Check out the details of our private room here.
It is possible to bring your decorations and come a little earlier to install them in the living room. Ask our coordinator to see what can be done.
For a group of 10 people or more, various group menus will be offered to you when making a reservation. If you wish to reserve the room for 10 people or less, the à la carte menu will be available without any problem.